Just Because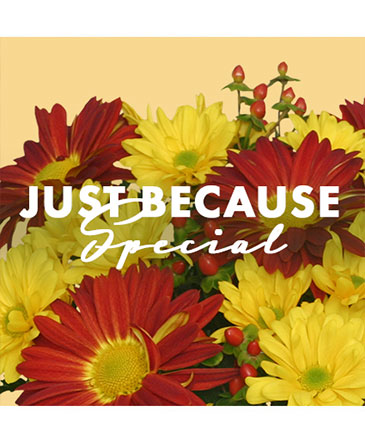 Just Because Special
Designer's Choice
The best reason to send flowers is for no reason at all! Our Weekly Special Just Because arrangement is perfect for the person who deserves a smile on any given day. Show them how much they're loved with flowers designed by expert florists that will brighten up their room for days!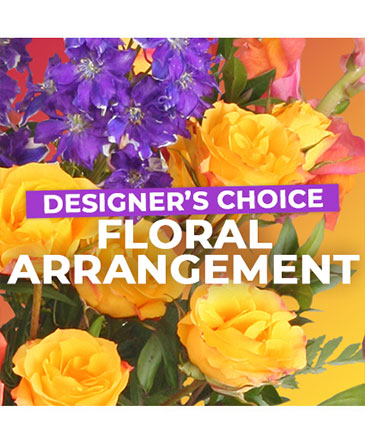 Custom Florals
Designer's Choice
Picking the perfect flowers for that special person can be tough. Let us make it easy on you by allowing our designers to create the perfect arrangement for any occasion! You don't have to be an expert to know that flowers are a gift that anyone will love, so you can't go wrong with our Designer's Choice!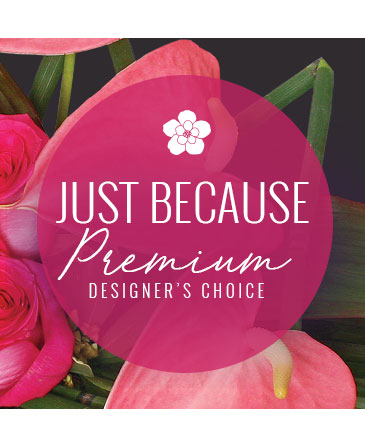 Just Because Florals
Premium Designer's Choice
"Just because" flowers are the best flowers there are! We've made an arrangement that's perfect for the times when you just want to brighten their day. Our Premium Designer's Choice Just Because bouquet is full of extravagant blooms that will make them smile for days on end!
Sometimes the very best gifts are for no reason at all. Sending flowers 'Just Because' is the best way to make someone's day. Send Mom the casa blanca lilies to say I'm "Thinking of you," or maybe your sweetheart a classic dozen roses just because "I love you." Whatever your message, FLOWERS BY BURKHARDT'S can help! Let us create the perfect flower arrangement for any occasion you can think of! the rainbow of blooms bouquet will always bring a smile