Passover starts April 19th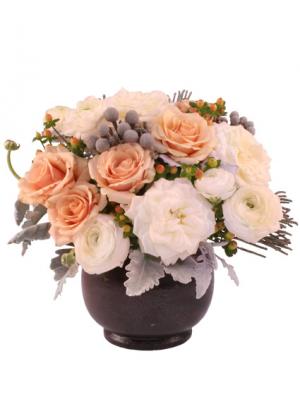 Velvety Hues
Arrangement
Create a calm, relaxing mood with these lush blooms. Featuring white and peach roses, white ranunculus and silvery dusty miller leaves, this arrangement symbolizes pure tranquility and is a beautiful choice for any occasion.
$95.00, $110.00, $125.00
Shown at $110.00
More Info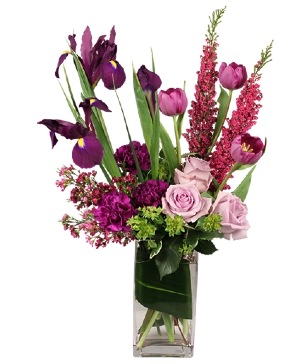 VIOLET POTPOURRI
Arrangement
Everybody loves spring flowers and now is the perfect time to send some! For anyone who's eager to enjoy the early colors of spring, a gift of flowers from FLOWERS BY BURKHARDT'S always delivers! Order a spring bouquet of flowers online - anytime, or call our shop today!
$65.00, $80.00, $95.00
Shown at $80.00
More Info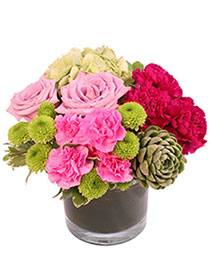 Soothe the Soul
Arrangement
$60.00, $75.00, $90.00
Shown at $75.00
Shown at $75.00
More Info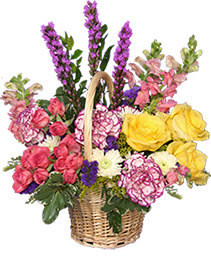 Garden Revival
Basket of Flowers
$60.00, $75.00, $90.00
Shown at $75.00
Shown at $75.00
More Info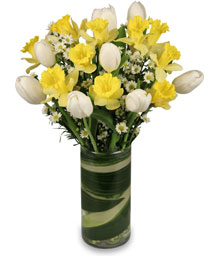 Quintessential Spring
Arrangement
$60.00, $75.00, $90.00
Shown at $75.00
Shown at $75.00
More Info
White Bubble Bowl
Vase of Flowers
$45.00, $60.00, $75.00
Shown at $60.00
Shown at $60.00
More Info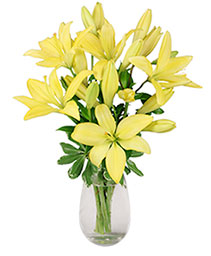 DEL SOL
Lily Bouquet
$40.00, $55.00, $70.00
Shown at $55.00
Shown at $55.00
More Info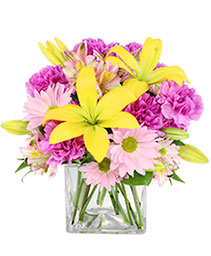 Spring Forward
Arrangement
$45.00, $60.00, $75.00
Shown at $60.00
Shown at $60.00
More Info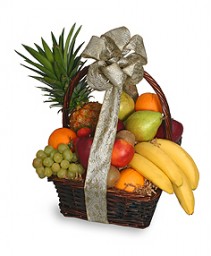 Festive Fruit Basket
Gift Basket
$45.00, $60.00, $75.00
Shown at $60.00
Shown at $60.00
More Info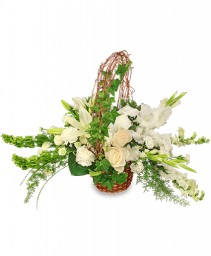 SERENITY
Flower Basket
$85.00, $100.00, $125.00
Shown at $100.00
Shown at $100.00
More Info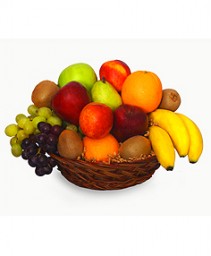 MIXED FRUIT BASKET
Gift Basket
$40.00, $50.00, $60.00
Shown at $50.00
Shown at $50.00
More Info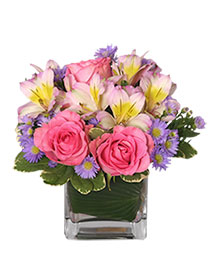 PRETTY AS YOU PLEASE
Vase of Flowers
$45.00, $60.00, $75.00
Shown at $45.00
Shown at $45.00
More Info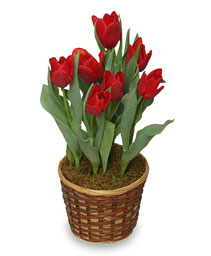 POTTED SPRING TULIPS
6-inch Blooming Plant
$35.00, $50.00, $50.00
Shown at $50.00
Shown at $50.00
More Info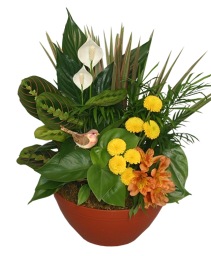 Natural Touch
Dish Garden of Plants
$50.00, $75.00, $100.00
Shown at $75.00
Shown at $75.00
More Info