Prom Flowers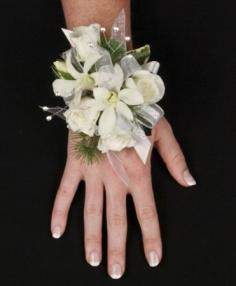 Every girl and guy wants their prom to be so special! We will create the perfect wrist corsage for your date. Just tell us what you know about her dress and what kind of things she likes to do. All of our corsages are created on reusuable braclets so she will have a special keepsake
Below are some pictures of corsages girls have loved in the past but we will create just what you have in mind for your date.
We are located close to Century, Liberty, Hill High, and Glencoe High Schools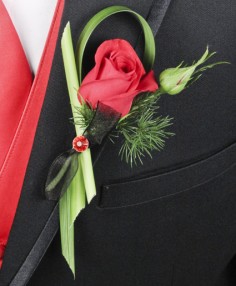 FLOWERS BY BURKHARDT'S can help you select the perfect flower boutonniere when choosing one for prom. From the classic rose, to something completely custom, we can do it all. Simply shop online, give us a call or stop by our location in Hillsboro for personal assistance in choosing your boutonniere. We are close to Century High School, Liberty High School and Glencoe High School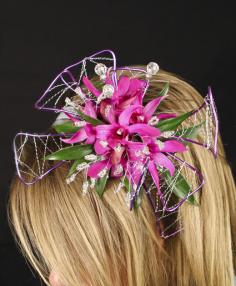 Take your prom style up a notch with a matching floral hairpiece to match your corsage. From classic roses, to funky feathers, let FLOWERS BY BURKHARDT'S create something specifically for you!